The history and cultural influence of the wardrobe basic is being celebrated in a new exhibition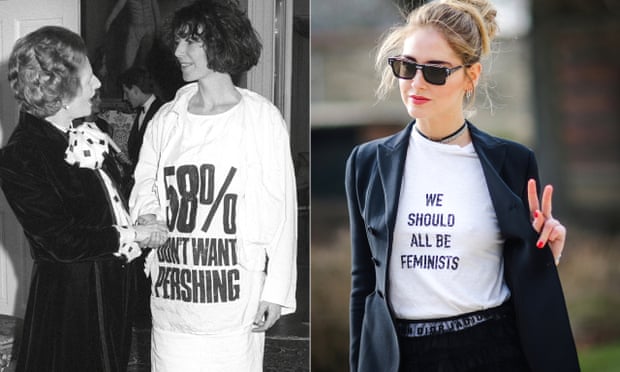 It's the brash upstart of the fashion world, often ignored and seldom taken seriously. But the T-shirt will finally get its place in the spotlight this week at an exhibition celebrating its history and cultural influence.
T-shirt: Cult, Culture, Subversion, which opens at the Fashion and Textile Museum in Bermondsey, south London, on, will look at the garment's evolution from practical tunic in medieval times to a medium for political and social messaging in the 20th and 21st centuries.
"The T-shirt has taken on a role as a signifier, a statement of intent for the wearer," says curator Dennis Nothdruft. "It has developed an amazing power to communicate and to create a dialogue between the wearer and the world."

The exhibition's 12 sections, on topics including ethics and ecology, merchandise and advertising, include a gallery looking at why the gender-neutral T-shirt is one of the only truly democratic fashion items. More than 200 items will be on display, with examples ranging from a 500AD relic to Christian Dior's "We Should All Be Feminists" T-shirt, seen on the Paris catwalk in 2017.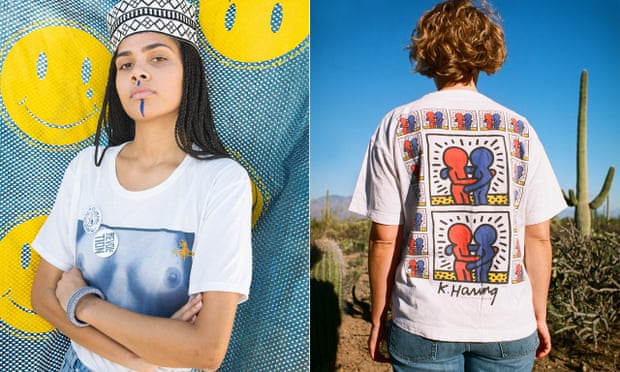 "The very ubiquity of the T-shirt, its utter basicness, has allowed it to remain a wardrobe stable," says Nothdruft, who worked on the project in collaboration with the Civic arts hub in Barnsley, where it will relocate after its run in the capital ends on 6 May. A major part of the exhibition will look at how designers have adopted the item as "a means to broadcast social, musical, and political affiliations".

Among the fashion designers represented are Britain's Henry Holland – famous for slogans such as "Single Use Plastic Is Never Fantastic" – and Vivienne Westwood, who, according to Nothdruft, "challenged not only what the T-shirt could say but how the T-shirt itself could be constructed".

One of the most famous advocates of the T-shirt, Katharine Hamnett – who wore one emblazoned with a nuclear missile protest message to meet then prime minister Margaret Thatcher in 1984, and whose "Choose Life" T-shirt was worn by Wham!'s George Michael in the music video for Wake Me Up Before You Go Go – is also a major attraction, along with American street artist Keith Haring.

"Katharine Hamnett's work, beginning with her 'Choose Life' T-shirt in the 1980s, is very strong," says Nothdruft, "and she continues to produce relevant and provocative T-shirts. A piece that is particularly resonant for me is Haring's 'Ignorance=Fear. Silence=Death' design for Aids awareness campaign Act Up, produced in 1989.

"It shows how far we've come and how easy it is to become complacent."